Staff and students farewell a teacher and friend
Sr Carmelita Cassar, was farewelled with tears and a song, as her 20 years of service in Reading Recovery work drew to a close in 2014.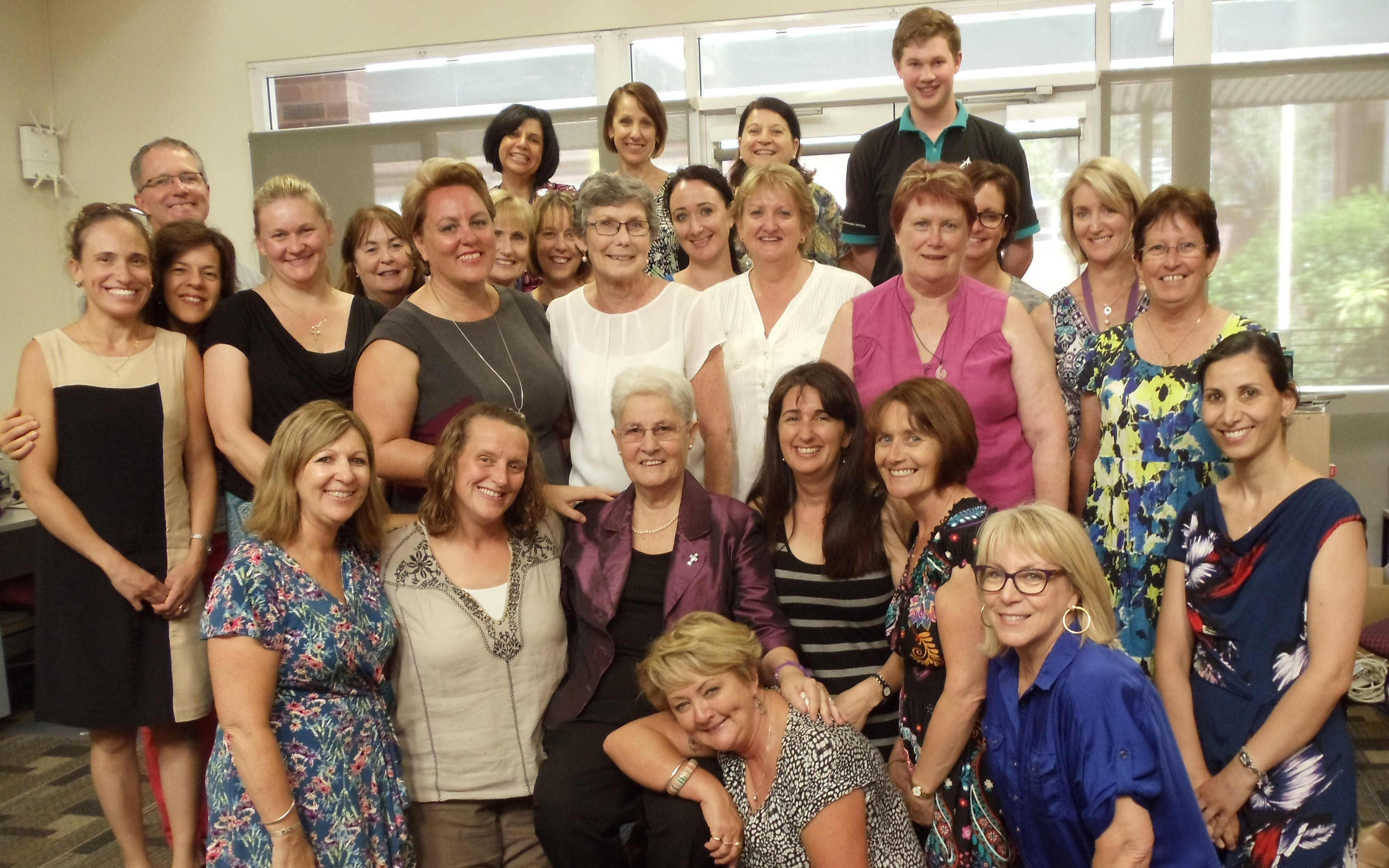 Parramatta Sister of Mercy, Carmelita Cassar's 20 years of service at Our Lady of Mount Carmel Wentworthville, represents less than half of her 55 years of dedicated service in Catholic Education in Sydney, yet she is somewhat of an institution with OLMC staff and students alike.

Sr Carmelita's ministry in Catholic Infants and Primary Education has come full circle, having served as a teacher, Principal, and finally Reading Recovery Teacher, during her many years in the classroom and playground.

At the 2014 Year 6 Graduation and End of Year Mass for Our Lady Of Mt Carmel Wentworthville, Sr Carmelita was honoured by Principal Steven Jones for her many years of service, not only at Wentworthville, but across many schools, and her contribution to the reading development of so many children under her care.

Following Mass, Sr Carmelita was the guest of honour at an afternoon tea provided by all the staff. Many memories and humorous stories were shared, with Sr Carmelita honoured as a gifted teacher, mentor, friend, and "One of their favourite things". Several young teachers shared memories of how they had marvelled at her ability to subdue exuberant young students with ease.

Sr Carmelita may no longer be ensconced in the school, unravelling the mysteries of reading to those finding it difficult, but she will forever remain in the hearts of those with whom she shared her long ministry in education.
Back to all news