Read the Bilum
Mercy Responding to local and overseas needs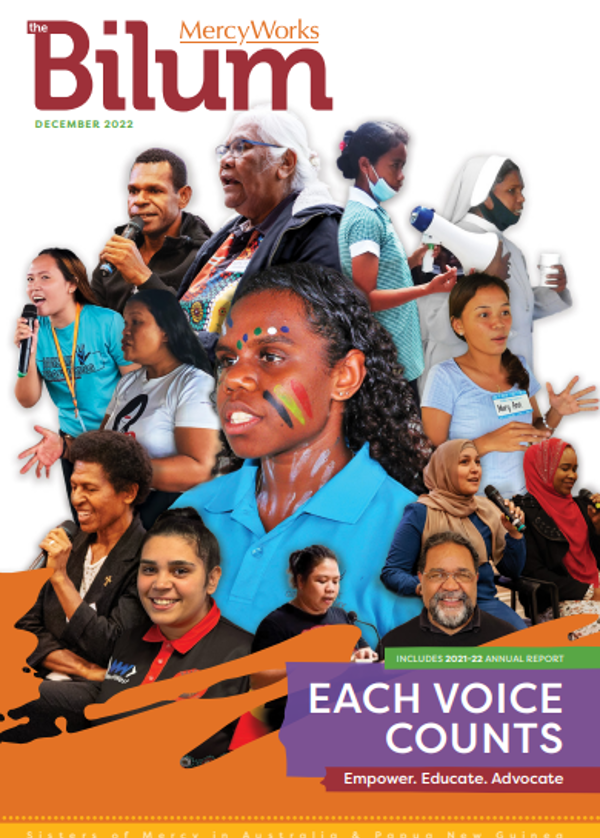 Mercy Works is the name given to the organisation that supports the local and overseas relief and development activities that are part of the vision and mission of the four congregations of the Sisters of Mercy in Australia and Papua New Guinea.
Across Papua New Guinea, Timor Leste and Australia, Mercy Works supports communities as they seek to achieve meaningful positive change.
The Annual Bilum magazine (December 2022 issue) is out now.
Back to all news
More News Stories