New Congregation Leadership Team Elected at 12th General Chapter
The Sisters of Mercy Parramatta have a new Leadership Team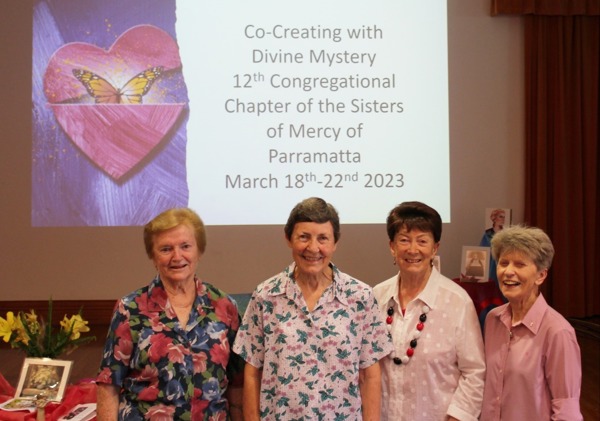 Members of the Sisters of Mercy Parramatta gathered at St Joseph's Spirituality Centre in Baulkham Hills from March 18th – 22nd, 2023, for the Congregation's 12 General Chapter, the theme of which was "Co-Creating with Divine Mystery".
Over the course of the five days, the sisters shared in prayer and ritual together, whilst exploring the call from our Chapter theme, the Congregation report recommendations, and the signs of the times in our world.
The Chapter delegates also engaged in a process of contemplative discernment in electing the new Congregation Leadership Team, who will work to implement the decisions and directions of the Chapter members. The New Team will take office on June 1st, 2023.
The members of the new Leadership Team are:
Sr Margaret Jones (Congregation Leader)
Sr Patricia Bolster (Congregation Vicar)
Sr Margaret Hinchey
Sr Margaret Sheppard
Back to all news
More News Stories