Autumn series of "Wake up the World to Mercy" sessions gets off to a great start
'Catherine McAuley's Expression of Mercy as a Lay Woman at Coolock' was presented by Anne Ferguson to a very appreciative group of about 30 sisters and Mercy friends. Anne gave a great insight into the historical and family context for Catherine's early ministry. We followed Catherine's work from her mid-20s through to her 40s. The powerful combination of her loving ministry, determination to address the disadvantages experienced by the poor and her business acumen resulted in a very strong foundation for what was later to emerge as the Sisters of Mercy. Anne's presentation led to a great deal of enthusiastic discussion. The session was repeated in the daytime on Wednesday 15 April.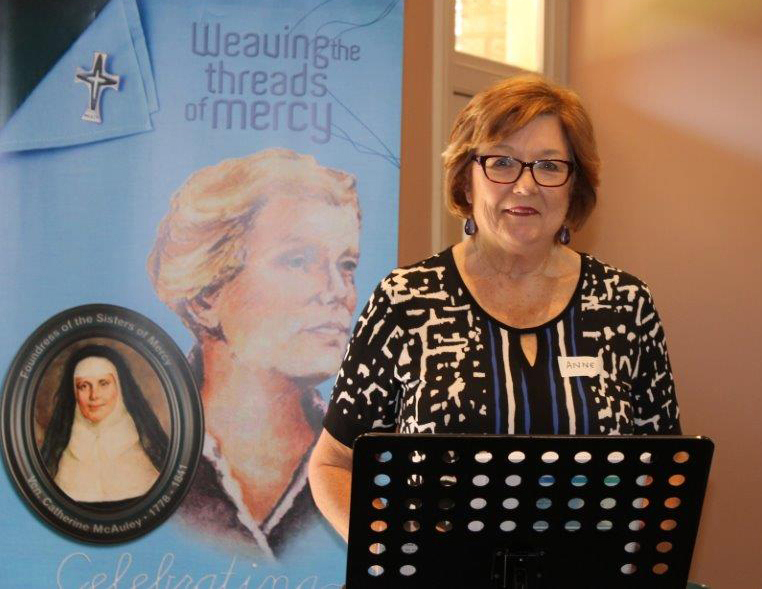 Two more sessions are planned in this autumn series. They will each be presented twice, once as an evening session and once the daytime session.

The next session will focus on 'hospitality'. Margery Jackman, former principal of Catherine McAuley Westmead will examine the concept of 'hospitality' in scripture and explore its implications for us as Mercy people both in society and in the church. Marjorie is a passionate advocate of the Justice particularly for women in the church. The evening session will be held on Thursday 30 April from 6pm to 7:30pm. The repeat session will be held on 18 May from 10:30am to 12 noon.

The third session will focus on 'compassion' and will be presented by Claire Thomas, the Director of Mission at OLMC Parramatta. Claire will investigate whether we are born with compassion or whether it is a learned skill. That will lead on to reflecting on how, as local, national and international communities, we become more compassionate towards those in need.

The evening session on 'compassion' will be held on Thursday, 4 June from 6pm to 7:30pm. It will be repeated on Tuesday, 23 June from 10:30am to 12 noon.

RSVP: mercyfuture@hotkey.net.au<mailto:mercyfuture@hotkey.net.au OR phone: 02 9683 2555 (please indicate which session)
Light refreshments will be served.
Back to all news